In the first installment: Fai became acquainted with a young Essex lad, took offence at the word 'cougar' and coined the phrase 'over-bloated rhino'.  If you missed it then you really need to subscribe to the blog but you can click here to catchup.
Needless to say, Fai was surprised to receive a message from Dave asking to meet again.  It's not that lunch was unbearable (great food and that's never a waste), it was just mildly uncomfortable with Fai doing more talking than she would have liked.  However, if there's something Fai has learnt in the dating/rishta life, it's to never judge a first meet too quickly………unless it's clingfilm – there's no need to keep an open mind with the 'clingfilms' of the world.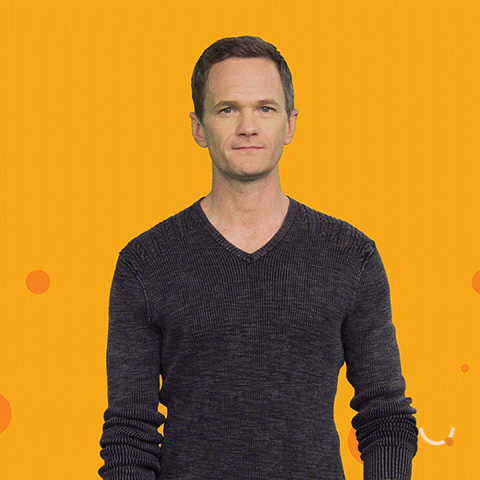 Perhaps Dave was nervous.  Fai's fairly sure that her witty charm and winning smile could unnerve many a man.  Infact she decided to ask Dave about it……not her charm as such but rather his thoughts about their meet.   Dave gushed over what a great time he had but admitted to feeling harassed over the train saga explaining he wasn't quite himself by the time he'd got to lunch.  Fai thought that was fair enough and decided to meet again to see what their next date brought.
As Fai was swanning off to California a few days later, their next meetup would be weeks away.  This could be 'make or break', according to the passenger sat next to her on the flight.  Fai had indeed divulged her love life to a random American who shared her own story involving a long distance relationship .  Fai has some (one) experience of a LDR so she was happy to impart her own wisdom to the woman whose name she has now forgotten.
Fai had a few hours to kill during this flight.  A flight attended by air stewards barely interested in whether you were breathing so a pack of sodding biscuits was out the question.  While her fellow passenger was fast asleep, clearly overwhelmed by the advice she had received, Fai reflected on the reasons she was drawn to Dave.
Dave was the type who believed in getting to know someone without the checklists that people seemed to have nowadays, he could talk things through – a responder not a reactor, there wasn't any cultural baggage ('I'm living with my parents innit') and he seemed honest, at times a bit too honest but honest nevertheless.
Fai too, was a believer in relationships growing and going with the flow even though it went against her usually uptight nature.  She was working on her communication, prone to skirting around uncomfortable conversations, so Dave, who did this well was quite impressive.  He didn't really make her laugh though and she did like to laugh – secretly Fai was quite happy at being the funnier one in a relationship.  It should be said that noone has ever told Fai that she's funny but rather something which she has decided for herself.
Fai reflected some more (it was a long flight) on a criticism from the past that she was too guarded.  This may come as a surprise given how open she is to vomiting out her life on this blog.  Fai doesn't dismiss criticism – not even those made by a bloke discussing his hemorrhoids with her.  She may rage and maybe even sulk over it but importantly she doesn't dismiss it.  So Fai decided she would try something different this time and work on being open, dammit, she would be vulnerable!
One never ending flight later and Fai was disco yoga-ing on a beach in San Francisco and navigating some dramatics in LA.  Fai and Dave kept in touch but back home poor Dave was facing a personal crisis; a move back to Essex to be closer to his dad whose health was declining.  By the time she was home, he'd made his decision to leave but insisted on keeping in touch; making plans for how they could meet.  Fai has however tried long distance before and seeing as the UK is about to leave the single market quicker than what she has, you can decide for yourself how that went.
Whilst Dave was in the midst of a move, Fai was in the midst of a full blown Pakistani wedding with the bhangra, henna and drums all conspiring to delay another lunch.
They did however manage one last call before the wedding where a stressed Dave spoke of his struggle in pulling together a deposit for a flat back home.  Despite Dave simply having a whinge, Fai felt uncomfortable and her red flag radar was raised.  She couldn't help thinking he had just asked for money………without really asking.
Fai is well aware that a toxic relationship can leave you with some residual issues.  Whilst she's fairly certain she's doing great in moving forward; she knows all too well that her gut loves a cartwheel or two along with high flying kicks when it thinks its picked up a red flag.  Her subconscious, Zara, can be a pain in the arse and quite frankly a bit of a narky cow.
Fai relayed back the latest conversation to her sister and bestie, who are usually on hand to sound things out.  They listened……and listened then listened some more before easing her fears.  As any good sound-boarder does though, they still advised caution.  Fai felt more centred and put it to the back of her mind – she had most likely read into something that wasn't there.
The more they spoke however, the more Fai realised that Dave liked to talk about money A LOT.  Fai started taking a mental note of all things money-related that he touched upon:
Loaning his sister three grand for an extension
Loaning his parents money for a new kitchen
His salary
His future salary
His past salary
His salary drop
His expenses
Women and money
Women wanting a guy with money
Asian women and money
His parents and their lack of money
His parents coming into money
How she must earn more than him
How little he must earn compared to her
Fai on the other hand can think of nothing worse than talking about money; infact she finds it rather tacky.  She has never felt the need to ask a man what he earns and Fai wonders if it's curiosity or insecurity that has made men, in the past, ask her?  For the record, Fai has never answered this question and she wasn't about to start now.  Fai had a sneaky suspicion, the question of what she earned however was about to make an appearance in their next call………..
Next time in the final installment:
Dave plans their next meet and makes a surprising revelation about his entrepreneur past.  Money comes up once again.