I'm aware, as I write this piece, that I don't want to come across as a sanctimonious cow because of a choice I got to make over living alone.  I fully understand culture and I fully understand the expectations that come with that.  Maybe, the point of this piece is to question that expectation a little and to get an understanding on other's thoughts.
It's obvious, not only from the delightful sermons at the Mosque over 'women placing their careers over marriage' to aunties I meet telling me 'bus achay rishtay he to nahi' (there's no elegible bachelors) that the number of single women over thirty in the British Asian Muslim world is probably the highest its ever been.
Most Asian culture, not just South Asian, is patriarchal when it comes to living arrangements.  Asian women live in their parent's home until marriage after which they move into their husband's home.  A nice and tidy transition that doesn't ruffle too many feathers.
I had the same set-up, living with my parents until around 25 years old then moved out when I got married.  I resisted the expectation of moving back home after my divorce although as you know, if you read the blogs, I did move back eventually for a few years.
It takes me to now though where I live myself.  Living alone hasn't been without the ruffling of a few feathers and I often question it.  How has it become so normalised to expect women in our culture to live with their parents until they find a suitable partner……..and if we don't by x age, are we expected to live with our parents indefinitely until someone eventually comes along?
I wonder if we, as women, have some responsibility in this too – going along with that implied subtext that life begins after marriage.  As much as what I like to think that I rejected this idea, deep down, a small part of me probably did believe that myth.
From my own experiences with people who learn I live alone, here's what's come to my attention:
As a single woman, it's seen as my future responsibility to take care of my parents.  My other siblings are married and it's expected that as the one with 'nothing to do', it is my role to do precisely this.  Perhaps people think it will fill some void for me or that I don't have a life as I don't have a husband.  I'm therefore seen as someone who has shirked their duty.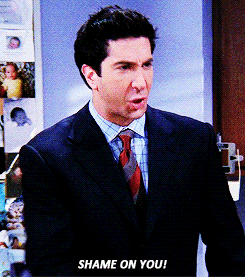 It's seen as shameful.  I recently discovered that an uncle of mine had tried an intervention, that I be convinced not to move into my own place because 'what will people say?'  I only became aware of this a year later – the irony of caring about my honor over my living arrangements and not protecting it during my divorce wasn't lost on me.
After my divorce, I was fairly vocal about the fact that I would continue to live separately – maybe part of me was scared that I would be expected to move back with my parents.  My mum supported my decision and although my dad has never been negative over it, he makes it clear that he worries about me.  I've had to promise dad that I won't ever climb into my attic when alone incase I fall off the ladders and down a flight of stairs to my impending death.
I do appreciate that the fight for a divorced woman to live alone may not be as big as somebody who has never been married so I would love to hear your thoughts:
If you live with your parents, what stops you from moving out?  Or is it a non-issue for you and something you would hate?
If you're single and living alone, how did that conversation go?