If you're anything like me then I'm guessing you prefer your eggs in a cake, filled with jam and slathered in buttercream.  The question over eggs – specifically my eggs – started presenting itself when I hit the grand age of 30.  Whilst I had never given it a lot of thought, it occurred to me that I have now been asked the following question more than once:
"Why don't you freeze your eggs?"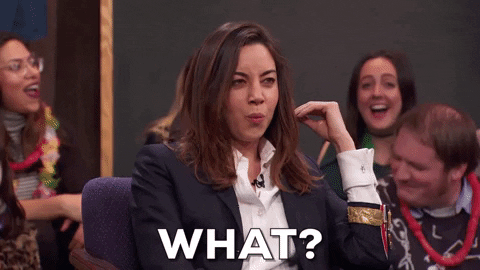 What bothers me most about the question is the assumption……..the assumption that every woman wants to have children.  I'm on the fence about it, as a result of which, it's usually assumed that I hate children.  I'm not a child hater; I think babies are cute…………I think children however are exhausting.
I've never been maternal, never had any excited sentiments of being a mother and never in my life so far been broody.  I feel no pangs whatsoever when I lose those valuable eggs every month and remain convinced that the biological clock is a myth.
It's fairly common in the dating/rishta process for men to broach the topic of children early on.  I'll be honest the only thing that could turn me off quicker is a Daily Mail reader.  The conversation about children so early on makes it all seem more like a business transaction than a relationship.  I'm more than just a vessel to pop out babies yet it can feel like I'm viewed as nothing more.
Perhaps if you could push a button and a baby flew out the armpit, it would make it more appealing.  Pregnancy, to me, does not look fun and labor looks horrific.  My views were cemented recently after sitting with my sister in the maternity ward; both of us trying in vain to block out noises which closely resembled the offspring of a hyena and fox being strangled.
Then came the banshee screams from the poor woman next door who sounded like she was being ripped apart (in all fairness she may well have been).  If there was a world where I could make a deal with my lady bits, it would have taken place that day:
"I hereby solemnly swear to not rip you to shreds in exchange for not wetting myself when I sneeze/cough/do a sit-up".
I do appreciate that my views over children could change as time goes on – maybe that biological clock does exist and is just running a little (years) slow.  Maybe I've just met the wrong men – miniature versions of whom should never be put into society.
"It'll be different when your niece arrives"
The arrival of my sister's newborn would change my feelings over having children.  Atleast that's what I was told on more than one occasion.  I waited in anticipation of what would follow.  Would the maternal instinct arrive so strong that I hid the bairn in my jacket, ran away to Wales and raised her as my own?  I envisaged my sister sadly telling people that her demented sibling had run off with her child while a sympathetic police officer patted her arm noting down the last words she heard me scream
"I MADE A DEAL – I WON'T WET MYSELF"
My niece is four months old now and my ovaries haven't twinged yet – no felonies for me then.  I love the role of an aunt thus far and foresee plenty of mischievious fun ahead.  Whilst I have another being in my life that I would do anything for, my personal feelings over having children remain the same.
So, why don't I freeze my eggs if I haven't ruled it out completely? Well, I have no desire to put myself through the process or spend that much money on anything other than plane tickets.  There's other avenues to go down if I ever did change my mind and with so many children without a good home, adoption has always been my preferred route (whether I'm in a relationship or not).
I appreciate that women are having children in their forties and potentially make better parents for it.  However as I hit thirty-six this year, I'm increasingly less convinced that I want to put my body through the process of a pregnancy.
My eggs therefore can stay well cooked