It seems only fitting as we approach the end of the year that I take a look back at 2018.  I've mixed emotions about the year mainly due to the way it is now ending.
Here's some of my highs and lows of 2018 – feel free to share your own.
Highs:
The Blog – Created from my love of writing and where I enjoy laughing/venting/sharing.  Through the blog, I was provided with some unexpected work this year.  I have been commissioned (fancy!) to write and provided workshop opportunities – something completely new to me and an experience which I thoroughly enjoyed.  There's a new project that I am also working on alongside proper, real writers and that's exciting!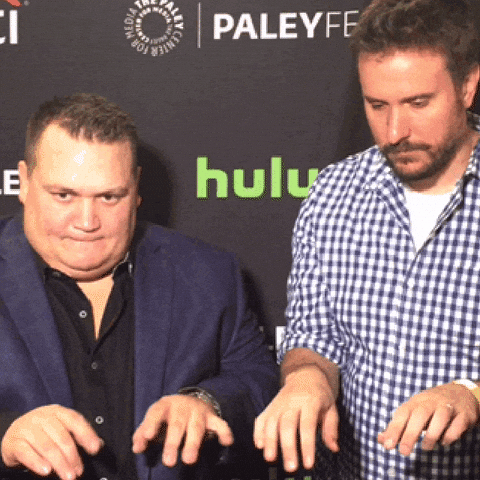 Palestine – My second trip in two years and whilst the tensions were far more palpable than last time, I loved my time there.  I met Juju and Saeeda but also formed some very initial plans with a friend to setup our own NGO to empower women through work.  Keep your fingers crossed for us – my brilliant friend Rihab is the brains behind this.
Career – I've been dithering about my future, career and what direction I would like these to go in.  I believe it's never too late to turn your hand to anything you want and so this year I applied for university again.  I start my first steps in training to become a therapist/counsellor in January, what will be atleast a two to three year process.
Developed Boundaries – I've never been very good at this.  Occasionally my ever so good nature gets abused and/or I can often find myself burnt out by doing too much.  I place this problem squarely on myself; you can't agree to something then resent it afterwards.  This year, I learnt the power of boundaries and being able to say "I'm sorry, I can't".  It's been tougher than I thought and I feel like a selfish sod at times but the results have been worth it.
Relationship Breakthroughs – I have had longer stretches and one almost but not quite.  I've learnt to go with the flow, enjoy it and am much more open to love than I have been in the past.  I still have absolutely no confidence though in approaching men that I like – it makes life easier if you blokes could just be dazzled by me and make a chivalrous move.
Epic Travels – Favourite travel moments of this year include driving the Pacific Coast Highway from Los Angeles to San Francisco.  I loved getting behind the wheel; the winding roads and epic scenery were amazing.
Whimsically exploring Jordan upon my exit from Palestine and experiencing the Dead sea (despite being full of debris, I still enjoyed a float).  Rocking upto the Pakistani Embassy in Oman to chance my luck at getting a visa (they don't give them to Brits………after some wangling, I got one).  I'm going to be on some list aren't I?
Moved into my own place – The reason for being off the scene for so long – this has taken up a lot of time!  Whilst I hate packing, I love having my own space again, love it!  It's been exciting starting from scratch and putting my own touches to the house to make it feel like home.  It's a lot easier decorating with nobody to negotiate with – there might be quite a lot of pink.  I love impromptu visits from my friends/family/random neighbours.  I don't so much love impromptu visits from random work men I've used chancing their luck.
First Nibling (a new niece) – The highlight of highlights.  Did I really ever think this would be as amazing as it has been?  Never.  My emotions are on full display when little Hanna is around.  The proud little moments people share of their children on social media usually don't interest me (sorry!).  But I suddenly got a glimpse into their world.  When Hanna took her first bottle, my heart burst with pride (I don't get it either people).  Since then there's been a few more proud moments (she's 11 weeks, what exactly has she done to be proud of??).  We dressed as elves and took an elfie selfie – it was epic.  Safe to say, being an aunt has been an unexpected joy.
Lows:
One Oddball – Despite all that I have seen at this wise age, I continue to be disappointed by people who seek out potential relationships for deceptive purposes.  Thankfully, my gut is tuned and a potential con-man got nothing.  This low is for the fact they exist.
Burnout – Exhausted from work, emotions during the move, stressed and unsuccessfully doing everything myself all led to a slight meltdown – snot and all.  I'll let you in on something – when you've been blessed with the upper arm strength of an anorexic ostrich, doing everything yourself isn't easy.  People had offered help and I need to learn that although I'm single, I'm fortunate to have a lot of kind people around me.  I will get better at asking.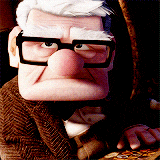 Loss – I was lured into a false sense of security that the year had gone fairly well until a few weeks ago.  My friend, Jennifer, messaged from the Beatson Cancer Centre with a devastating update over her illness.  An illness which she had been battling for four years.  She tragically passed away, a few days after we spoke, at the age of 28.  We said our goodbyes last week to this wonderful, kind and nutty character.  I've no doubt that anybody whose life Jennifer touched has been left reeling from her passing.
Despite all the ups and downs life may have brought, I hope that you can still enter the new year with some optimism as to what it may bring.
Here's to another year starting.
A year filled with laughter and immense joy for you all.
A year where we continue to show kindness to one another.
xx