Uncomfortable Realisations
This post is an odd one for me, battling perceptions of what this blog has been about versus the reality of how it feels for me.  Also bumping up against my own uncomfortable thoughts as to why I haven't written about a life event.
I know, it's a bit jumbled isn't it?
Perhaps I should start with letting you know I got engaged and take it from there.  That's where the bumps have come up.  The bumps against what I feel the blog is perhaps perceived to have been about – a single woman's rants over divorce and dating which once married, she'll stop.  That presumption feels jarring to me.
Do I feel the blog should be shut down because of a new chapter starting? 
Put simply, no.
It was never the blog of a bored single woman with nothing better to do. I wrote this blog to share my story in the hopes others would find the same cathartic benefits in sharing theirs.  Through it, I connected with many wonderful people who went through similar experiences or at times, slightly different experiences but could connect in the honesty of what was being said.
Whether it was my difficulties in understanding traditional practices, frustrations at the marriage/dating/rishta scene or my earlier experiences of the shakiness in divorce, it all felt important and relevant whether I found a partner or not.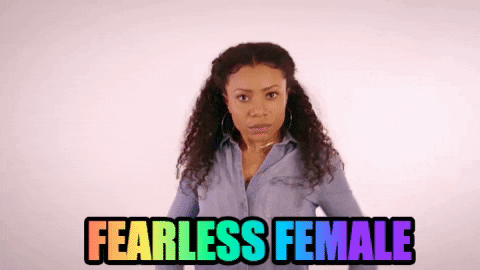 I take pride in being a single woman who was able to talk openly about the light moments of life and also the struggles that could at times come with being a single desi woman.
I will admit the blog started to take on a change however I had made this decision prior to there being any man on the scene.  It was a decision based on time constraints and a lack of creative energy.  Although I always threatened promised to be back when I had something to write about……so here I am.
I've been reflecting on why I haven't shared my engagement on here, the blog that holds most of my recent life stories.  I kidded myself on that it felt very private and something to be cherished.  Part of that's true but there's also an uncomfortable reality that I did what many desi women getting married again do – we don't say anything incase it all falls apart before the nikkah happens.
Maybe we've been bitten by unexpected shocks before so we don't take anything for granted, maybe we've been talked about before that we'd rather not taking any more chances at public shame so we forego celebrations that could come our way.  That's quite sad.  It's sad in my eyes because it takes away from my story and whatever may happen in the future, it all forms part of my life that I should never feel ashamed to be sharing.
So I thought I would share parts of my life over the last number of months and maybe once again an uncomfortably honest part – the battle within myself of navigating a new relationship.  I feel getting engaged receives a lot of celebration – nice moments should and I welcome it!
However for those in a position like me where my last marriage involved in-law abuse, violence, emotional abuse – getting here didn't come in a neat little package with a lovely bow and for me, that part also feels important to honour….because it's honest.
The Beginning
I wrote the below a a couple weeks into knowing the man and thought I would share it within this post
What no one tells you about moving on is how much the past can linger even when you've done precisely that – move on.  Bad relationships suck but toxic relationships leave their mark.  I pride myself on having done a shit load of work on myself; therapy, trauma work, not entering into the dating scene for atleast three years all with the proviso of working on myself first and foremost so I don't dump my past on anyone who enters my life again.
So eight years on, when I meet someone – meet someone who I wanted to know, who I liked and wanted to try to be free in my feelings for  – what I didn't expect was my anxieties over my past to rear their head again.
For the most part, toxic men are comfortable to me for reasons I won't go into depth here.  I've been aware of it, I've known it for a long time now, I've detangled myself and cut off many relationships that involve them.  So ofcourse when I started feeling comfortable in the company of a man, which is an experience that's fairly unusual for me on the dating scene, Zara rears her head.
For those that don't know about her, she's made a fair number of appearances here.  I'm not sure really how to refer to her, I call her my subconscious, maybe inner voice is better but damn, she makes me spiral.  I'll show you how.
In my first marriage, I was showered with attention before ever getting into a relationship with him, a technique known as love bombing.  It's fast, effective, charming and meant to lure.  It worked well on 25 year old me, someone probably somewhat emotionally starved who craved affection and attention.
Present day.  A few weeks after getting to know a man that I was getting along well with, I was given a beautiful bouquet of flowers.  It felt lovely but also meaningful from a conversation we'd had earlier.  I enjoyed it and like most of our meets, felt strangely calm afterwards…….until the next day.
Zara:  Oooooooh girl, you being lovebombed!
Me:  Omg, really???
Zara:  Burn the flowers.
Me:  It doesn't feel like he's chasing………
Zara:  BURN THEM!!!!!!!!!!!!!!!!!!!!!
Me: But it doesn't feel the same……Give me a minute please, just let me think.  Don't start this yet….
Zara: Girrrrrlllllllllllllllll, remember what the ex did.  Remember what the ex did.  Lovebombinggaslightinglovebombinggaslighting, is he telling you the truth, is he a liar, that's probably not even his real name, bet he doesn't even live where he says he does, bet he doesn't have a job, omg, I bet he's like that guy from Netflix, he's homeless and lives in a trailer park pretending to be someone else.  HE'S GOING TO STALK YOU OUTSIDE YOUR WORK, CHUCK YOU INSIDE HIS BOOT AND BURY YOU UNDER HIS PORCH.
Me:  Well, that escalated quickly.
As I prepare to launch myself off the edge into a spiral of frantic anxiety, I have to engage logic.  I have to take myself back to the memory of what happened in my last relationship and annoyingly, remind myself of what happened so that I can compare.  Comparing gets a bad reputation.  I'm not saying to compare men with each other but I don't particularly feel it's too unhealthy to compare a toxic relationship to check in with myself over any repetitive mistakes, blind spots or behaviours.
It does help me and also prevents me from putting my stuff onto someone who doesn't deserve it.  My past anxieties aren't for him to fix for me.  It's not his job to reassure me of what he is or isn't.  It's my job to figure it out.  So when Zara kicks me in the fanny out of fear, I need to work backwards.  I remind myself of what love bombing was.  I look to see what is happening now so that I can compare the behaviours.
It frustrates me.  It's the beginning stages so I'm hoping it will ease.  However it upsets me that sweet moments meant to bring joy into my life after so long get clouded.  I have hope though that the safer I start to feel, the less it will happen.  I also acknowledge that as much as a pain in the arse Zara is, she's just trying to keep me safe.
For that, I am grateful, sore fanny and all.